Things to do in Northland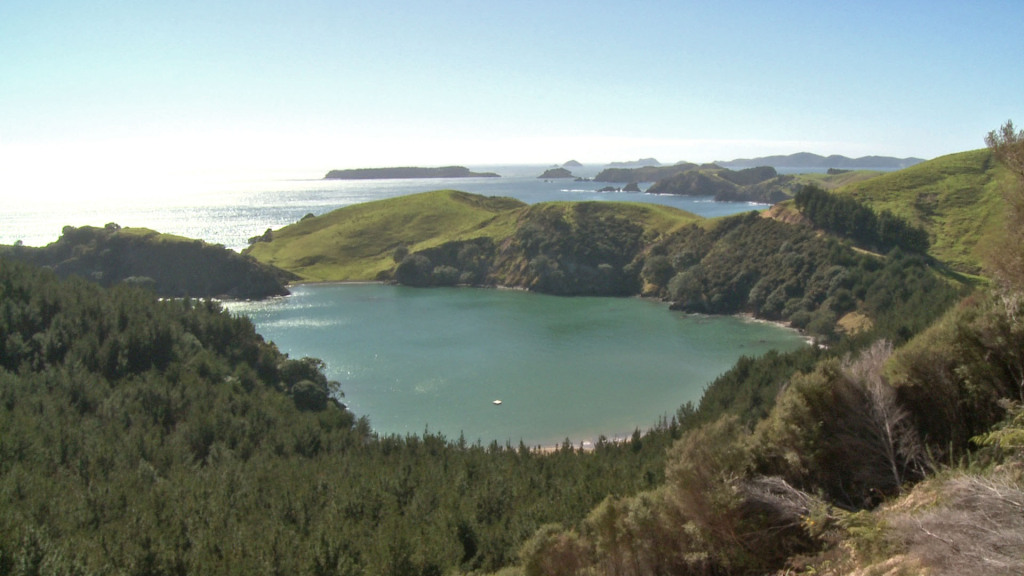 Located on one of New Zealand's most beautiful coastlines close to Whangaroa Harbour, Waiwurrie Bed & Breakfast Accommodation is an ideal base for your exploration of Northland…
Just a short drive away is beautiful Whangaroa Harbour 'Marlin Capital of New Zealand'. Fishing Charters in Whangaroa
More great things to do in Northland: Swimming, relaxing on the beach, fishing, diving, hiking, golf, sightseeing and adventure activities.
Details of things to do in Northland are listed below.
---
Golf Courses in Northland
Stay at Waiwurrie Bed and Breakfast for your Northland Golfing holiday
Kauri Cliffs Golf Course
Play the world class Kauri Cliffs course near Matauri Bay just 15 minutes away from Mahinepua along breathtaking coastline. Kauri Cliffs Golf Course
Waitangi Golf Course
Take a day trip to the Bay of Islands and beautiful Waitangi. Play golf surrounded by magnificent sea views. www.waitangigolf.co.nz
Kerikeri Golf Course
Just 40 minutes drive away from Waiwurrie Bed and Breakfast at Mahinepua. bayofislandsgolf.co.nz/
Carrington Golf Course
Tournament standard 18 hole golf course on the Karikari Peninsular. www.carringtonclub.co.nz
Whangaroa Golf Course
Located on SH10, a few kilometres east of Doubtless Bay, this 18 hole course has mown, well-treed fairways and smallish greens to demand accuracy. A friendly local club. www.whangaroagolf.co.nz/home
Useful golfing website – www.golfstays.co.nz
---
Northland Food and Wine Trail
Northland is the birthplace of the nation, steeped in history, where European settlers planted the first grapes, olives and fruit trees. Subtropicals thrive. So come and experience the taste of Northland from gate to plate. A taste of Northland – Food & Wine Trail
www.northlandnz.com
---

Fishing in the Whangaroa Harbour Area
Fishing from the property can also be arranged – talk to us about the options!
Mahinepua is just minutes away from Whangaroa Harbour, 'Marlin Capital of New Zealand'. Deep sea fishing charters are available from here. Kingfish may be caught from within the Harbour! Share your 'fishy tails' with locals at The Whangaroa Big Gamefish Club on the waterfront.
Reel Awesome Fishing Charters
Offers the very best in Marlin and Sport Fishing adventures out of Whangaroa Harbour aboard the luxurious 51ft Riviera. Specialists in Big Game Fishing charters for Marlin, Shark & Tuna. www.fishreelawesome.co.nz
Christina Fishing Charters
14 metre classic fishing boat operating from Whangaroa Harbour.Skipper Terry Lay has over 40 years experience.Offers game fishing and day charters
christinafishing.co.nz
Whangaroa Big Gamefish Club
Sign up for a local fishing tournament. Catch a Marlin! Day memberships available. Visit their website for tournament dates and entry forms.
Whangaroa Sport Fishing Club
---
Diving in Northland
Dive the Cavalli Islands. The final resting place of the Greenpeace flagship the 'Rainbow Warrior'. A world famous dive.
---
Hiking & Walks in Northland
Mahinepua Peninsular offers spectacular coastal views and access to secluded beaches. Other walks in the area within driving distance are:
Puketi Forest
View the mighty Kauri trees, native bush and birdlife. For guided walks through Puketi visit: www.forestwalks.com
Bushmansfriend Nature Tours
Experienced guide Tony Foster provides safe and informative eco tours of Whangaroa's beautiful forest, bush and natural harbour. Boat and walking tours are offered. www.nznaturetours.co.nz
Rainbow Falls
Walk the track from the historic Stone Store in Kerikeri to this spectacular waterfall.
---
Sightseeing in Northland
Driving distances from Mahinepua to some of Northlands top attractions:
Whangaroa Harbour – 20 minutes
Charter a fishing boat (see list of local operators above), or take a leisurely cruise around this historic harbour.
Matauri Bay – 10 minutes
Sandy beach with views to the Cavalli Islands. Walk up the hill to the Rainbow Warrior memorial.
Mangonui – 40 minutes
Quaint historic fishing village and also home to the 'world famous' Mangonui Fish and Chip shop.
Kerikeri – 40 minutes
The Cradle of the Nation', visit New Zealand's oldest stone building, The Stone Store in the historic basin area. Visit a Maori Pa site and learn about early European settlers. Kerikeri also has an art and craft trail and some award-winning cafes.
Puketi Forest – 50 minutes
View the majestic Kauri trees along an easy boardwalk through native forest.
Cape Reinga – 90 minutes
The very top of New Zealand, see where the Pacific Ocean and the Tasman Sea meet. Take a coach tour up Ninety Mile Beach, surf the sand dunes.
Bay of Islands – 1 hour
Paihia is Northland's adventure playground. Take a boat trip to the 'Hole in the Rock', and around the Islands, view dolphins, hire a bike, jet ski, or kayak, go parasailing. Take a short ferry ride across to historic Russell.