Accommodation near Kauri Cliffs Golf Course
Waiwurrie Coastal Farm Lodge is located at Mahinepua, just 15 minutes by car from this par 72 championship golf course. The perfect accommodation for your golfing holiday in Northland, New Zealand.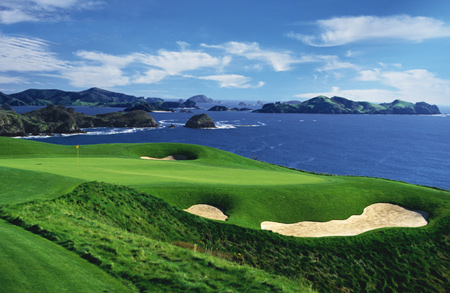 Bed & Breakfast Accommodation
Start the day with your complimentary breakfast to set you up for a great day of golfing at the Kauri Cliffs World class course.
Come back to Waiwurrie for an evening of relaxation, magnificent sea views and a wonderful 3 course home cooked dinner (available on request at $75 NZD per person – must be booked in advance)
Picnic lunch baskets are also available on request (extra charge).
Bed and Breakfast accommodation – details
Location of Waiwurrie Coastal Farm Lodge
---
Other golf courses in Northland include: